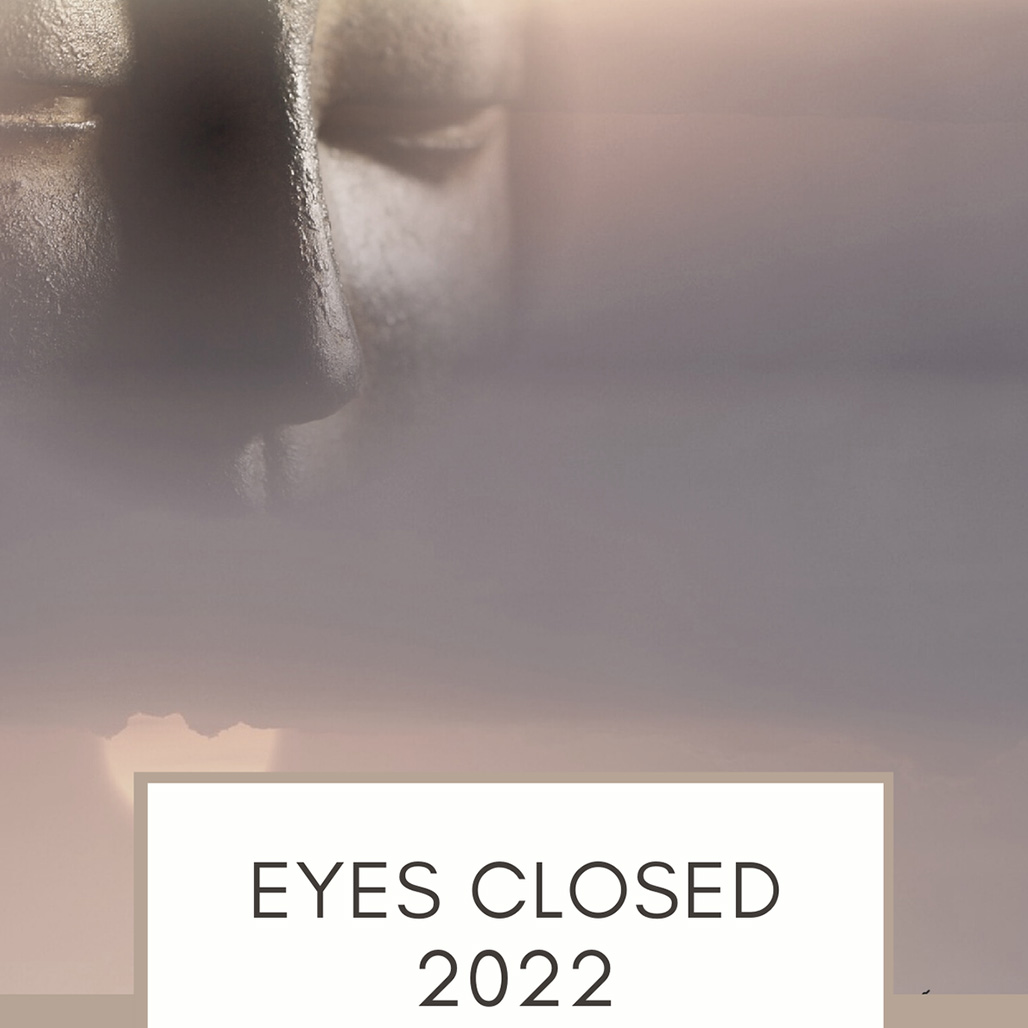 Eyes Closed 2022
6 meditation recordings to carry you into the New Year. 

End 2022 in deep peace. 

Meditations recordings:

- Body awareness meditation (Panchakosha) 

A sitting meditation to bring awareness and grounding of your body's energies from within, hosted by Sandhya Rao 

- 'Ram' chant Meditation 

Single syallable chant. Chanting activates your internal energy centers. Ra meditation invokes and activates your inner radiance and it's brilliance. Hosted by Tomislav Huha from Zagreb, Croatia. 

- Channel Light Meditation 

Meditation guided by Wendy Lim, Akashic teacher and reader and Space Clearer based in Singapore.

A guided meditation channeled that may include enlightened mastered, pure light beings, angelic beings, healings and activations.


- Reflective Writing and Body Movement

A dynamic meditation where writing and body movement will allow participants to experience a deeper connection with their emotions and discovering their own paths of release and to openness. 


This meditation is guided by Maryam Alsubaiey, Akashic Practitioner from Doha, Qatar.


- I am. Affirmation hypnosis meditation

A hypnosis style meditation allowing powerful reprogramming of the subconscious mind with affirmations to bring out your highest potentials of your divine self. 


This guided meditation is hosted by Shubhra Venneti, Astro-Akashic & Akashic-Hypnosis Practitioner, from Singapore. Shubhra is also the organizer for the Eyes Closed 2022 - Meditation Retreat. 


-Channeled Higher Dimension Light Meditation 

Harnessing the uninhibited energies from the higher dimensions, these meditations will uplift, heal and transform through the higher frequencies of Light transmitted through Tarra Tae, founder and teacher of the Akashic Light Academy and author of Awakening Your Untapped Consciousness, from Singapore.